Dr. Keyaunoosh Kassauei Founder, Creative Director
Dr. Keyaunoosh Kassauei MD is is an international medical graduate (IMG). She continued her medical education with a post-doctoral research fellowship at The Johns Hopkins Hospital, School of Medicine in the United States.
Her respected work during her pathology fellowship at Hopkins in the study of mitochondrial DNA mutations in pancreatic cancer patients has led to several publications in prominent journals of medicine like Nature.
She is currently a member of ICF (International Coach Federation/Foundation) and an active Fellow of IOC (Institute of Coaching) at Harvard Medical School/McLean Hospital. She also serves on IOC board of Diversity, Equity and Inclusion Council (DEI).
Enlightened by her Near Death Experience (NDE, in 2006), she developed a passion for coaching in health care as her career and started her education by becoming a certified coach from LCI (life coach institute) and a SQi Coach in 2008. Subsequently she earned a certificate in Mind Body Medicine from MBM/BHI (Benson Henry Institute/Harvard Medical School in 2009) followed by becoming an IOC affiliate since 2010.
Dr. Kassauei is founder of "My Conscious Coaching Group" (MCCG), A 501c3 Coaching Nonprofit that serves our healthcare and education community with a mission to heal and care for the Whole-Self and a vision to raise self and global awareness for a conscious mind through education and application of EQ/SQ (Emotional Intelligence and Spiritual/Deep intelligence). She Earned her certificate of Spirituality & Healing in Medicine from GW Institute for Spirituality & Health (GWish) in 2009 and is part of ISPEC train the trainer program (Interprofessional Spiritual Care Education Curriculum). She is also a member of IANDS (International Association of Near Death Studies) and an ISGO certified facilitator.
Additionally, Keyaunoosh has enrolled in numerous coaching certification programs under leadership of globally recognized mentors like: David Goldsmith & David Peterson from Google/ACE/WBECS (World Business and Executive Coach Summit), Daniel Goleman from Gei, Marcia Reynolds from ICF and WBECS, Cindy Wigglesworth from DCI (Deep change Inc), LIA (Learning In Action) and Heart math institute.
Dr. Kassauei is coauthor of International Best Seller, "Beautiful Scars". Her vision is to continue coaching initiatives in healthcare leadership and education as a nonprofit for the growth and healing of humanity and all earth citizens
Keyaunoosh can be reached through her website:
http://www.myconscious.org
coach@myconscious.org
or linked in:
https://www.linkedin.com/in/keyaunoosh-kassauei-nayer-md-6b59192/
Dr. Judi Neal
Dr. Judi Neal is the is the Founder, President/CEO of Edgewalkers International, a workplace spirituality learning community as well as the Executive Director of the Global Consciousness Institute. She is author of ten books on workplace spirituality and transformation. Judi is an scholar, speaker, and consultant with primary focus of workplace spirituality, transformation, and global consciousness. After receiving her Ph.D. in organizational behavior from Yale University, she served as an internal consultant to Honeywell. She taught management at the University of New Haven for 17 years and taught a doctoral class on leadership at George Washington University. Her research is on business leaders who have a strong commitment to their spirituality, and on leadership and global consciousness. She was the founding director of the Tyson Center for Faith and Spirituality in the Workplace at University of Arkansas.
Judi was a co-founder of the Management, Spirituality and Religion Interest Group at the Academy of Management, as well as co-founder of the Journal of Management, Spirituality and Religion, and the International Association of Management, Spirituality and Religion. She has consulted with major organizations such as Pfizer and General Electric as well as with small entrepreneurial companies and with non-profits.
Linked in: https://www.linkedin.com/in/judi-neal-99a1027/
EdgeWalker: https://edgewalkers.org/edgewalkers/about-us/
Global Consciousness Institute: www.gci.earth
Ina Gjikondi MPS, MA, PCC
Ina Gjikondi MPS, MA, PCC is a teacher, leadership coach, speaker, mother, innovator, poet and co-curator of whole-person and whole-system learning experiences that awaken creative capacity for embodied intuition in service to love, joy and peace. Ina believes that all life is interconnected and that our work as humans and leaders is to honor and hold in reverence and compassion our own lifework, and all living beings. Ina's invitation is to bring forth all of our intelligences and connect, reclaim and remember our wholeness.
Ina serves as the Director of Executive Education & Coaching and as the Founder & Director of the e-Co Leadership Coaching Program and the One Humanity Lab at the George Washington University's Center for Excellence in Public Leadership. In this role she works with leaders from diverse backgrounds and perspectives, to cultivate their inner knowing, agency, power and will, mobilizing the capacities of spaciousness, perception, imagination, inspiration, intuition and creativity. Ina is currently working on her dissertation at GW Graduate School of Education, which focuses in understanding knowing in the context of Eco pedagogies "or more than human ways of knowing", applied in leadership coach education.
Ina is also one of the founding stewards of Global Consciousness Institute, an organization that seeks to elevate global consciousness as a field of study; and the Advisory Circle Member of the Magnolia Moonshot 2023, a collaborative project within the Academy for Systems Change, a nonprofit organization focused on advancing the field of awareness-based systemic change in order to accelerate ecological, social, and economic well-being.
Prior to moving to the US, Ina was an active UN advocate, political campaign professional and founder of several nonprofit organizations in her native home of Albania. She is inspired by her son Hadrian, who teaches her to slow down and show up for life with genuine curiosity.
Ina's calling for the world is summed up in four words, two of which have been attributed to Johann Wolfgang von Goethe as the last pronounced words before his death, "More Light and Love!".
Ina holds a Masters in Political Management from the GW Graduate School of Political Management, a Masters in Human Resource Development from GW Graduate School of Education, and a BA in Law from University of Tirana.
LinkedIn: https://www.linkedin.com/in/inagjikondi/
e-Co Leadership Coaching Program: https://leadershipcoaching.cepl.gwu.edu/
Coach Education: https://cepl.cps.gwu.edu/leadership-coaching
Global Consciousness Institute: www.gci.earth
Magnolia Moonshot 2030 (MM2030): https://www.mm2030.org
Dr. Hassan Nayer, MD FCAP, Advisory board member
Dr. Nayer is an Honorary Advisor to our board and an Angel Investor. He has been the system chair at the Department of Pathology and Lab Medicine for Inova Health System since 2010. He leads 32 pathologists from:
| | |
| --- | --- |
| | |
| | |
| | |
| | |
Dr. Nayer is board-certified, completed his residency at Yale New Hospital, and consequently earned two fellowships in hematopathology and neuropathology from The Johns Hopkins Hospital. Dr. Nayer has 30 years' experience in his field and, for the past decade has been among the top leaders of his medical community.
Dr. Kemia Sarraf, MD, MPH, RCC, TIPC™
Dr. Sarraf, is Lodestar Founder and CEO, a professional healthcare and leadership coach who developed a trauma-informed coaching paradigm for her private coaching practice. She coaches physician and executive clients suffering from extreme burnout, vicarious trauma and moral injury. She is a much-sought keynote speaker, trainer and facilitator in meaningful resilience and courageous conversations. She received her Medical Degree and Master of Public Health at the University of Utah School of Medicine, and completed her residency in Internal Medicine at Barnes-Jewish Hospital, Washington University School of Medicine.
She left clinical medicine more than a decade ago to start a public health initiative for children in her community. genHkids focused on working with and teaching children in schools and community organizations to "Eat Real, Move More" through trauma-informed programming in the kitchen, gardens and playgrounds.
As a trauma-mitigation specialist, executive coach, physician and a physician wife, Kemia became increasingly concerned by the number of physician colleagues who were reporting high levels of toxic stress and burnout, all of which was leading to a distressing increase in physician disengagement, attrition, self-medication and suicide. Blending her experiences as a physician and public health professional she developed trauma-mitigation coaching paradigms specifically to address the needs of high-performing professionals working in environments of caustic stress. Since its inception, Lodestar has expanded to include a Trauma-Mitigation Coach training and a subspecialty coaching fellowship program, group coaching for first-responder professions, and Equity-Diversity-Inclusion facilitation for organizations and institutions.
In addition to her private practice, Dr. Sarraf serves as adjunct faculty at Southern Illinois University School of Medicine, working in the office of Equity, Diversity and Inclusion. Her work includes bringing a trauma-informed lens and trauma-mitigation approach to Diversity and Anti-Racism work. Dr. Sarraf and her senior team at Lodestar developed and co-teach a Trauma-Mitigation Master Course, training other experienced coaches in trauma-mitigation strategies and the trauma-informed approach.
Dr.Ravi Singh , Board member
Dr. Singh got his BA from the University of San Francisco in Psychology, and his Medical Doctorate from the American University of Antigua Medical College/Kasturba Medical College International Center. He completed his residency in Adult Psychiatry at Richmond University Medical Center, Staten Island, NY, and his Child/Adolescence Psychiatry Fellowship at Virginia Commonwealth University/Virginia Treatment Center for Children.
By faith, Ravi is Sikh, which means, "Seeker Of Truth". A faith rooted in love, stands for the equality of women and men, and denounces any discrimination of gender, race, caste, creed, or color.
The three core of his beliefs are: 1.Meditation upon and devotion to the Creator 2.Truthful living 3.Service to humanity.
Ravi serves on a statewide educational committee and was an advisor of IMPACT a not-for-profit agency that combats Child sex trafficking. He is a former member of the Child Protection Team at the Children's Hospital of Richmond helped develop a holistic service model, caring for patients who suffered from both Medical and Psychiatric Traumas.
TANYA KLEINDIENST, Board member
Tanya brings more than 25 years of senior-level business experience with two Fortune 500 companies and consulting experience. She has led compensation and performance management for Astrzeneca PLC, North America and Global R&D. With 10 years of senior human capital business consulting experience Tanya most recently served as the head of corpora culture for Fifth Third Bancorp. She Earned a Bachelor of science in psychology with minors in peace&conflict resolution and public policy.
Tanya also hold master of Arts degree in industrial and organizational psychology.
She is an authorized partner for Everything DiSC® and Five Behaviors™ of a Cohesive Team and also a certified change practitioner of the Prosci® methodology (ADKAR model) as well as certified in the Intercultural Development Inventory, (IDI® ) and human-centered design facilitation through the LUMA Institute. Tanya is founder and managing principle of Ready to Reach LLC an Executive, Team and Inclusive Culture, Coaching and Consulting Company.
Tanya serves as a trainer and coach for Cincinnati Cares, a member and frequent speaker/executive panelist for Conscious Capitalism Cincinnati. She is also a supporter of the Arts through ArtsWave leadership programs and for the 2018-2019, she served as a member of the Board of Trustees for the Contemporary Arts Center of Cincinnati. Her mission is to champion leaders who are ready to create transformative changes that lasts.
DR. IRVINE NUGENT, Ph.D.
Irvine possesses fifteen-plus years in senior leadership roles in organizations of various sizes, stages of growth and different sectors. He is experienced in challenging business environments and has worked extensively with executive and emerging leaders as an executive coach and consultant helping them become more self-aware, manage their emotions, read the emotions of others and manage their relationships.
He is an internationally recognized trainer and top-rated keynote speaker and is one of the few worldwide certified FACS coders, who are experts in reading facial emotions.
He earned his Ph.D. from Capella University with research focused on leadership in times of crisis and is a graduate of Georgetown University's executive coaching program. He is the author of the upcoming book, Leadership Lessons from The Pub.
His Website is:
http://www.irvinenugent.com
Emily Terrani
Emily Terrani from Institute of Coaching is serving our board as codirector of our Kids/Parents coaching program in 2024 for our school and healthcare education initiatives . She will also contribute to our burnout and resilience coaching for healthcare professionals initiatives.
Emily is a compassionate, empathic certified professional coach with deep expertise in the field of psychology and behavior change. She has an inherent passion for helping others take charge of their mental health, physical well-being, and relationships, both in business and in personal life. Her natural approachability, warm demeanor, and astute perceptiveness create an inviting and safe space for clients to unlock key insights to transform goals into reality.
Emily received her Bachelor of Science in Human Development from Cornell University and graduated from Harvard University with a Master of Psychology, Extension Studies. During her studies at Harvard, Emily conducted research focused on burnout and resilience. As a coach, Emily uses effective coaching strategies for promoting growth and resilience and shares powerful knowledge founded in psychology.
As a staff member at the Institute of Coaching, McLean Hospital, Harvard Medical School, a non-profit organization committed to ensuring scientific integrity in the field of coaching, Emily has access to innovative research and regularly engages with world-renowned experts in the coaching field to inform her coaching practice. She is dedicated to evidence-based coaching.
Website: https://www.emilyterranicoaching.com/
DEANNA SARACINO, Board member
Deanna was born in Ottawa, Ontario, Canada.
She is the mother of a beautiful daughter and living in Vienna, Virginia, with her husband and family. She graduated from James Madison University with a Degree in Communications / Public Relations. Deanna is a former semi-pro soccer player and a Former "C" License Professional Soccer Coach. She is Founder & Designer of La Clé (www.ShopLaCle.com), an action-based accessories + apparel brand.
LAMONT GATES, Board member
Lamont Gates hails from the state of New Jersey. He obtained his BA in radio and television communications from William Paterson University. Lamont's communication experience ranges from editing news clips as an intern at WCBS FM, to producing and editing video productions for non-profit mental health organizations. Lamont has also hosted radio programs on both FM radio and internet podcast platforms. Lamont's interests are also heavily rooted in the topics of religion and spirituality.
Lamont has also studied both Abrahamic and ancient pagan religions; as well as biblical
languages at Shiloh University.
He is currently the host of his own self-produced podcast entitled, Real Spiritual Talk Radio where he conducts interviews on the topic of near-death experiences. In addition to communications, Lamont also received a Master of Science degree in the field of child and adolescent developmental psychology from Walden University. He has worked as a behavior therapist with children and adolescents with mental health disabilities, ranging from autism to depression; and in various institutional settings ranging from public schools, therapeutic schools, and ABA (Applied Behavioral Analysis) centers.
Numayer Shuvo, Board Member
Numayer is the Principal Consultant at Beatnik Digital Services, Canada. Along with an MBA majoring in marketing and an MEngg in Technology Management, Numayer has over 6 years of experience in the online marketing & digital media industry. He is vastly skilled in understanding what businesses need to succeed in the ever-changing online world, and in developing unique strategies for businesses based on their respective industries, markets, and geographies.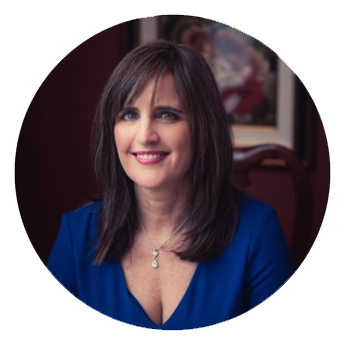 STEPHANIE KURKA , Board member
Originally from Madison, WI, Stephanie received her Bachelor of Science in Child Life Education with a minor in Psychology from Edgewood College, a private college also located in Madison, WI. She loves reading both personal developmental books as well as fiction. She is a life-long runner, and enjoys exercise of all sorts and especially being outdoors.
She currently resides in Alexandria, VA where she has lived for the past 18 years with her husband Michael and two, teenage sons and 3 rescued cats. Stephanie launched a second career ten years ago with Arbonne International.
Arbonne has blossomed into a passion for her as she truly subscribes to their holistic, life-goal pursuits. Arbonne creates personal care and wellness products that both preserve and enhance the mind, body, and skin.
She is actively involved with Animal Allies which is a non-profit, all-volunteer organization, dedicated to rescuing homeless and abandoned animals ( https://www.animalallies.org). Stephanie is also an ardent volunteer and supporter for the charitable organization For the Love of Mateo which is a 501(3)C non-profit organization that primarily supports over 13 outreach programs throughout the country Guatemala : (https://www.fortheloveofmateo.com)
Elaine Gibson, Board member
Elaine Gibson is a board officer and is CEO of Renewed Living Inc., promoting extraordinary health for an extraordinary life. Elaine is a green technology expert and certified raw food educator. She is committed to educating and training people about how to take better care of their bodies through appropriate lifestyle, diet, and nutrition. That means improving the quality of air, water, food, and even sleep, thoughts, and emotions. Incremental changes are steps in the dance to prevention, vitality, and youth.
Elaine has beaten a stage 4 cancer diagnosis and is living proof that the right choices can lead to abundant health and vitality. She is cited as one of the world's top 10 natural cancer survivors by Extreme Health Radio (#4). Join her in the pursuit of a disease-free life.
Diane Ecklun
Diane Ecklund professional career started in Nursing (GI and Allergy clinics) and Medical surgery nursing in Army/Airforce and Walter Reed for many years where she met her husband, Dr. James Ecklund president of Neuroscience at Inova. She is mother of 5 and Grandmother of 8 amazing children.
In addition to her philanthropic efforts along with her husband, she does Golfing, hosting bible studies group in her church and professional Ballroom Dancing as her hobby. Currently serves as coordinator of Cotillion Dance Club in DC metro area.
She loves being with people, knowing different cultures and extending her angelic love and support whenever and whereever is needed.
LORI J. KATAWCZIK, MBA, Board member
Lori J. Katawczik is the board Secretory. She is a graduate of Indiana University Bloomington with a Bachelor of Arts in Criminal Justice. She is also a graduate with Honors from Strayer University, completing her Master's in Business Administration with a focus in Project Management. She is a lifetime Girl Scout who has earned her Gold Award.
After retiring as a Lieutenant with 26 years in the U.S. Coast Guard, she was a government contractor for the Air Force headquarters at the Pentagon.
She also served six years as Virginia Marine Resources Marine Police Officer and boat captain in Hampton Roads and on the Chesapeake Bay.
Currently, Lori works as a project manager and legal assistant for Providence Law Group in Columbia, MD. She is also a designer boutique owner. As a trained Cabi stylist for 7 years, she works with women to build confidence and self-esteem through fashion.
Lori hails from Whitehall, Pennsylvania. She is the mother of two. She and her husband, Nick, live in Laurel, MD, with their son, John Thomas. In her free time, she enjoys springboard diving, dancing, and spending time with family and friends.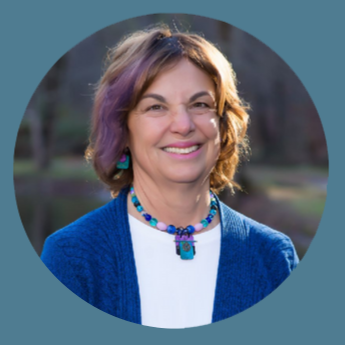 Rebecca Austill-Clausen, MS, OTR/L, FAOTA
Rebecca Austill-Clausen is a Reiki Master, Occupational Therapist, Award-Winning Author, and International Speaker.
Rebecca has been providing Reiki for over 25 years. Her Reiki Master certificates include the Usui form of Natural Energy Healing, Shamanic Reiki, and Holy Fire Reiki. She is an entrepreneur, initiating five successful private practices, including one with 350 Occupational Therapy, Physical Therapy, and Speech Language practitioners servicing over 100,000 clients. Becky is delighted to be a Fellow of the American OT Association.
She has served in multiple organizational leadership capacities, including being the Joint Commission Home Health Rehabilitation Advisor representing the American Occupational Therapy Association, the American Physical Therapy Association, the American Speech-Language-Hearing Association, and three national Therapeutic Recreation Associations.
Rebecca is the first person to teach Reiki at every in-person American Occupational Therapy Association Annual Conference since 2015. She is also the first to teach Reiki at each International Association for Near-Death Studies Annual Conference (IANDS) since 2021. Becky has enjoyed being the Healing Coordinator for IANDS since 2019, managing over 20 healing specialists at each in-person Annual Conference.
Rebecca is the award-winning author of the book Change Maker, How My Brother's Death Woke Up My Life which describes her discovery that she could communicate with her deceased brother David even though she had no psychic or spiritual awareness. Change Maker includes Rebecca's initial introduction to Reiki and her awareness that Reiki enhances afterlife communication.
Becky teaches Reiki in-person at medical universities and online in one day, certificate-provided weekend workshops during her dynamic, experiential Reiki Immersion Online training. She also teaches after-death communication techniques, enabling people to continue connecting with their deceased loved ones.
Linked in: https://www.linkedin.com/in/rebecca-austill-clausen/
Website: https://www.rebeccaaustillclausen.com
Jason Moon, Board member Director of Yoga clinic
The board officer is the owner of Namoo Yoga and Wellness at Centreville, VA. He says our bodies hold all the answers and encourages yoga practitioners to trust their body's innate wisdom. His unique way of teaching accommodates people of all ages, body types, and fitness levels to participate comfortably at their own pace. Jason is a passionate teacher and has dedicated his life to teaching Yoga, energy meditation, smiling meditation, Tai Chi, and Qigong.
Current Coaches & Volunteers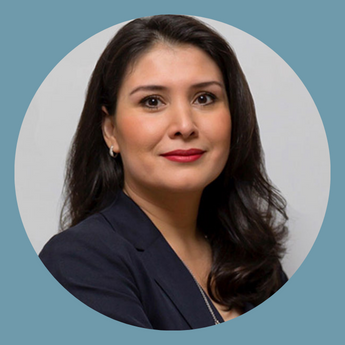 Patricia Figuerora
An executive coach, specializing in emotionally intelligent leadership, and based in Latin America, Patricia Figueroa works with English and Spanish-speaking clients, including CEOs and other seniorlevel executives from around the globe, on negotiating and influencing skills, conflict management, and managing their personal power.
Patricia's coaching philosophy is based on her belief that certain character traits and competencies are core to one's overall success, specifically those related to emotional intelligence, e.g. self-awareness, self-management, empathy, relationship management, as well as adaptability, resilience, stress management, achievement orientation, and others, all of which can be learned, developed and measured.
She also applies insights from the field of neuroscience to the behavioral change strategies she teaches, to help clients improve their overall leadership performance.
Patricia has worked with clients spanning a variety of industries, including biotechnology, financial services, health care, manufacturing, education, and the farming sector. Select clients include ECO Electric Construction Company, MOBI Design furniture manufacturers, MARIO RAMOS Jewelers, Regeneron, European Association of Dermatology and Venereology, CAPTAR, CAMSA, SuKarne,Farmer's Best, Government.
Patricia has conducted hundreds of conferences, training sessions, and organizational workshops on Emotional Intelligence specifically, and leadership effectiveness in general, in Latin America,and virtually to a global audience.
Patricia holds a Master's in Education and Bachelor's in Finance from the Monterrey Institute of Technology, where she has also taught graduate courses in leadership. She is certified in various assessment instruments, including Hogan Assessments and ESCI.
Lisa Nicolls Volunteer, Marketing social media Volunteer
Lisa is a Social Media Strategist. She helps businesses get more clients by creating a compelling social media presence, a marketing plan, and a marketing strategy that allows them to develop the know, like, and trust factor with their followers so that they turn into loyal customers. Lisa Nicholls is a consummate networker and community builder who intuitively understands how to form genuine connections with people in real life and online.After a career holding customer-focused positions across a variety of industries, in 2010 Lisa founded Tira! Strategies, a consultancy dedicated to helping small business owners navigate the
complex and dynamic world of social media. Lisa leverages her deep expertise in relationship building and communications to help her clients form meaningful relationships with customers online, building communities of loyal and devoted customers.
She also applies insights from the field of neuroscience to the behavioral change strategies she teaches, to help clients improve their overall leadership performance.
Patricia has worked with clients spanning a variety of industries, including biotechnology, financial services, health care, manufacturing, education, and the farming sector. Select clients include ECO Electric Construction Company, MOBI Design furniture manufacturers, MARIO RAMOS Jewelers, Regeneron, European Association of Dermatology and Venereology, CAPTAR, CAMSA, SuKarne,Farmer's Best, Government.
Patricia has conducted hundreds of conferences, training sessions, and organizational workshops on Emotional Intelligence specifically, and leadership effectiveness in general, in Latin America,and virtually to a global audience.
Patricia holds a Master's in Education and Bachelor's in Finance from the Monterrey Institute of Technology, where she has also taught graduate courses in leadership. She is certified in various assessment instruments, including Hogan Assessments and ESCI.
Past board members &Volunteers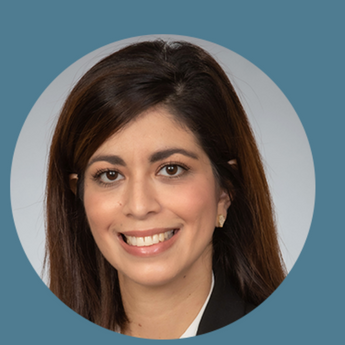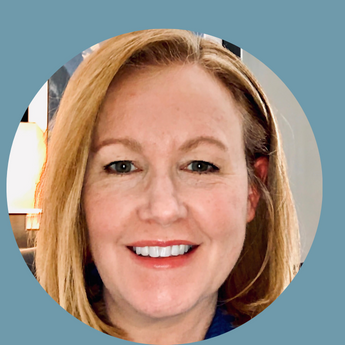 Angela Harris
Website : https://www.myconscious.org/
Amy Trang
Website : https://www.myconscious.org/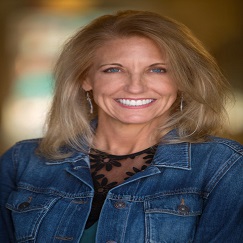 RENÉE R. ADAMS, BUSINESS OWNER, CHILDREN'S BOOK AUTHOR
Renée is a children's book author and the founder/owner of the Calm In Your Palm®, Hoppy & Poppie PinkCheeks™ and Learn.Love.EQ.™ brands. She and her team enthusiastically and diligently create and develop stories for children along with entertaining and relatable characters/products. The stories and products focus on well-being and teaching children (and their parents) emotional intelligence and make learning fun.
She has recently launched two baby board books, Hoppy and Poppie character plush, the "Patoo" character blanket and EI/EQ wristbands (Happy, Sad, Excited, Scared, Angry and Calm) for the Hoppy & Poppie PinkCheeks™ brand! The setting is Bug Island, an enchanting place full of imagination, inspired by her home state of Colorado. The main characters are twin grasshoppers, Hoppy & Poppie PinkCheeks. They explore and share their Bug Island home with Queen Betty Bee, Chief Franco Firefly, Maestro Humphrey Hummingbird, King Walt Worm, Aunt Andie Ant, Dr. Spinner Spider, Patoo, the flying blanket, and more. The "Not SO Scary" and "What We Feel" books teach children, ages 0+, the most basic foundation of emotional intelligence including learning the names and being aware of feelings. She has written three downloadable digital Guides for parents or grandparents of young children, sharing key tools for teaching emotional intelligence to young children, such as how to name, understand and manage one's emotions, manage the emotions of others, live mindfully, and be empathetic and compassionate with oneself and others.
Renée is a certified Goleman Emotional Intelligence coach and has a B.S. in Speech Communication from The University of Texas in Austin, TX. Since graduating from college and prior to her current entrepreneurial business, she has worked in multiple industries and pursued a variety of endeavors including being an account executive in telecom, a counselor for homeless adolescent girls, full-time parent, volunteer for non-profits, Boy Scout and Girl Scout leader and co-owner of a home health and hospice business. She spends most of her free time cycling, hiking, camping, skiing, reading, meditating and writing.
More about Calm In Your Palm and Hoppy & Poppie PinkCheeks can be found on the websites and social media links below, including her EI focused blog.
Renee Adam
Website : https://www.myconscious.org/
BERNADETTE NORZ, PH.D., MBA, ACC
Website : https://www.myconscious.org/